Make your own website/blog
You will need to set up a website or blog to post your work. 
You can have a simple blog, posting your work in separate entries as you finish them, or have a website and post your work by categories (ie. photo effects, makeovers, textures, drawing, etc.)
Include a description and thumbnails (with links) to source photos.
Make sure you upload JPGs, not PSDs!
Website Tools:
If you want to create a website:
http://www.weebly.com/ -simple and easy drag & drop builder. If you want to change your theme, can do that and keeps your text/photos.
http://www.wix.com - very nice for design, but if you want to change your theme, then you have to start over with your content (text, photos etc).
You can also make a free website that can have different blog pages using www.jimdo.com. Go to "Make Website/Blog" on the Home page for more links/help.
Blogging Tools:
Jimdo.com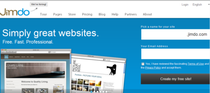 Jimdo is a free tool, easy to use with a lot of flexibility in the design. You can upload Flash animations, youtube videos and more. To create an account and get started, go to http://www.jimdo.com.
Getting started:
More Jimdo Help/Tips:
Blogger.com
Getting started:
On your main page, you need to create a New Blog.
When you are viewing your blog, you'll see tool/pencil icons - use these to Edit your post or settings. You'll also see links at the top right to create a New Post or to edit the Design.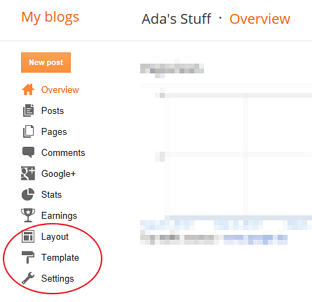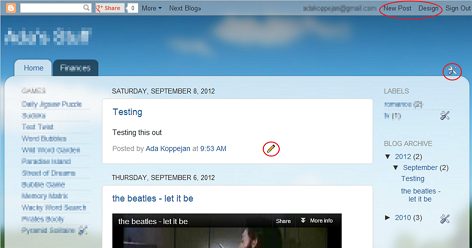 Design:
To change the look, go to Templates and then Customize. You can:
change the Background picture,
change the Layout or
set the look of the text/headings (under Advanced).