Log on/off
Logging In
Can't log in? If you try logging in and it gives you an error, make sure you don't have any spaces before or after your username or password. Usually you will hit the Space Bar to wake up the computer. If you do that, you may not see "User name" in the first box. Backspace to delete the space, then type your student number in the box. You need to see the gray words in the boxes before you start typing!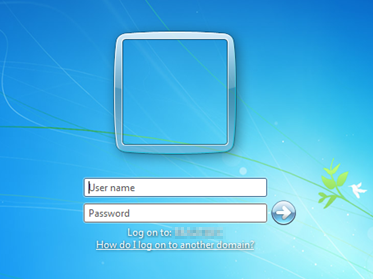 At the end of class
If your class is not the last thing of the day, you need to Log Off. Make sure you close all the open windows/programs on your computer. At the end of the day, please Restart (this will allow the computer to do all its updates so students don't have to deal with that first thing in the morning).
Either go to the Start menu and Log Off or Restart...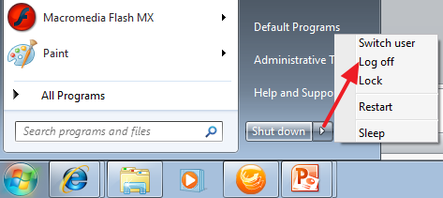 ... or CTRL+ALT+DEL and choose "Log off".